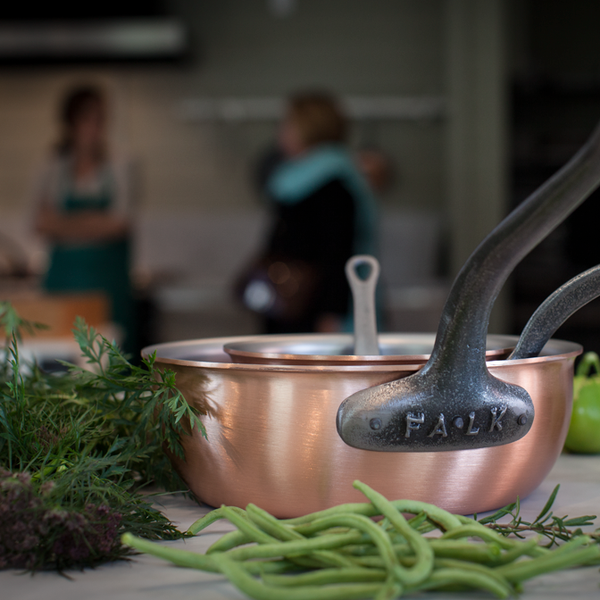 When it comes to understanding how big a pan should be and what shape Falk executives decided they needed to consult with experts, the people who cook.  The company collaborated with professional chefs to design the Falk cookware line and this partnership produced the perfect proportions and sizes, including the flared rim for easy pouring, lids that fit well and the shape of the handle.
With a Falk pan you feel the quality in your hands. Choose the models with 2 handles if weight is a concern.
Every Falk pan has a twin. One with 1 long handle or one with 2 small handles. Shape of same size pots is the same, handles will differ.
Here are the twins:
casserole and saucepan
frying pan and gratin pan
sautepan and rondeau
sauciere and stewpan